aSsociateD PARTNEr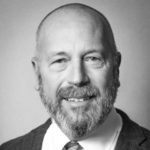 ---
A highly experienced banking professional, David has held various roles across the UK and internationally for over 40 years both in Corporate and Private Banking.
He managed the finance requirements of Small to Medium sized Enterprises through to large corporates
both in the front line and later acted as a Tutor at the staff college of NatWest, a major UK bank.
David then became responsible for the management of a large division of Coutts, a London based private bank. The last 14 years, he had client management and leadership roles for a number of private banks in Monaco such as St James's Place Wealth Management, Banque J. Safra Sarasin, Coutts & Co, and EFG Bank.
Career History:
David worked 17 years in corporate banking with NatWest, a major UK bank;

He acted as a Tutor at their staff college developing and delivering training courses for the Bank's Corporate Directors;

For 7 years, he held the position of Divisional Head at Coutts & Co, a UK Private Bank;

David then became a senior private banker and director in Monaco responsible for managing the banking and investment requirements of local residents for 14 years;

Currently, he serves as a member of EFG Bank's (Monaco) Advisory Board;

He is involved in donedeal's Entrepreneur Investment Club initiative, The Capital D;
David completed the Royal Bank of Scotland Executive MBA Programme in conjunction with Harvard Business School and holds the Chartered Insurance Institute Advanced Financial Planning Certificate as well as the CE MAP Mortgage Qualification.
Email: gregory@donedeal.eu
Tel: +33 64062 4610